UMORFIL®: Collagen Fiber Derived from the Recycled Fish Scale.
What is Umorfil Collagen Fiber Fabric?

UMORFIL® is a new brand of Beauty Fiber®, using Nanotechnology to integrate ocean collagen peptides originally from Taiwan into the fiber. UMORFIL® collagen fiber fabric provides a moisturizing, skin-friendly feel comprised of easily decomposable natural materials.
HERMIN Textile is one of the few manufacturers in Taiwan selected as a UMORFIL® partner to weave this new technology into high-quality and comfortable apparel textiles.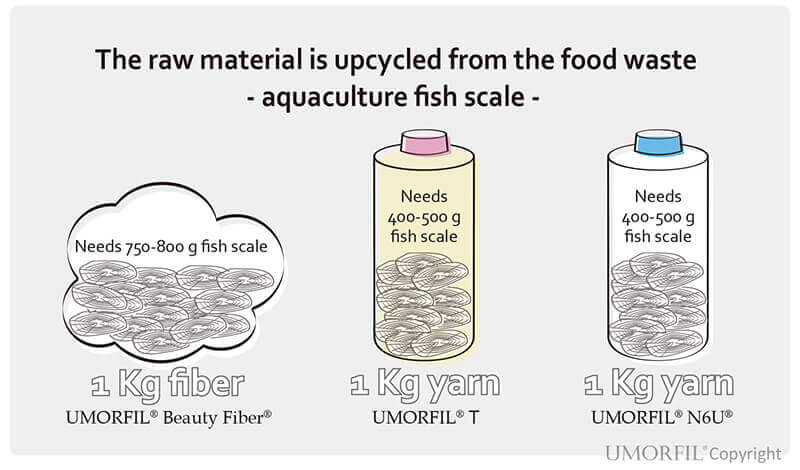 The UMORFIL® Collagen Fiber Fabric Effect
1. Moisture and Anti-Static Electricity

Compared to 100% cotton, UMORFIL® Beauty Fiber® clothes retain the skin's moisture and prevent skin aging. These natural wearable collagen fiber fabrics maintain healthier, younger skin.

2. Suitable for Sensitive or Fragile Skin

The use of Nanotech for emulsion replaces chemical softener to prevent skin from the allergic rash. Thus, making collagen fiber fabrics is suitable for babies or aged skin.

3. Skin Care Effect and Luxurious Hand Feel

Materials containing collagen peptides and multiple kinds of Amino Acids can provide advanced body circulation for more elastic, smoother, younger-looking skin.

4. UV Protection

UMORFIL® bionic fiber fabric can absorb UV-A and UV-B light. Testing from UMORFIL® bionic fiber in SGS lab proves UPF30 capability.

5. Regulates Skin Temperature

UMORFIL® bionic fiber has been tested using the q-max touch temperature instrument. UMORFIL® collagen fiber fabric has a q-max value of 0.111, by JIS Standard, the closer to 0.1, the better the cozy-comfort fabric feel is against the skin.

6. 100% Natural Material (Biodegradable)

UMORFIL® collagen fiber is a recycled fiber of animal protein materials; it is composed of easily decomposable rayon and collagen peptides.

7. Sustained Function After Wash

The unique procedure of making UMORFIL® collagen fiber fabric retains the collagen peptide effect even after multiple washing.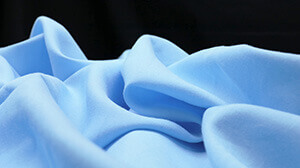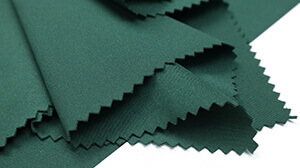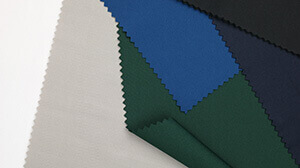 UMORFIL
®

Fiber Product Series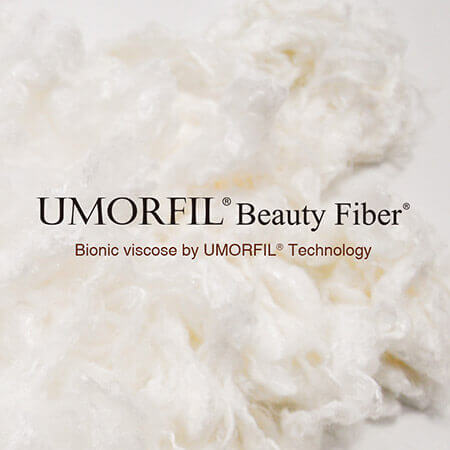 UMORFIL® Beauty Fiber (Cellulose-based): The bionic fiber fabric can be woven or knitted with Tencel, cotton, linen, wool, etc. to achieve the most comfortable touch. Excellent for bedding, shirting, towels, masks.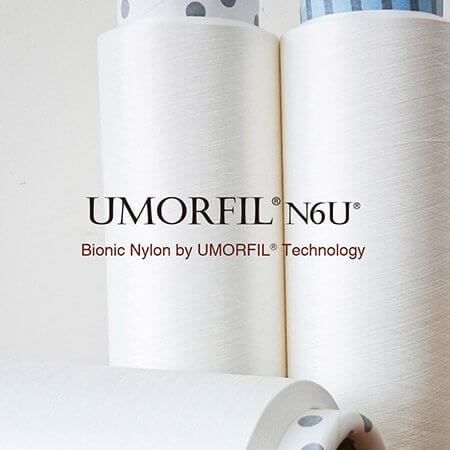 UMORFIL® N6U®: Nylon-based UMORFIL®, shiny appearance often woven/knitted with spandex for excellent stretchiness. Great for leggings, t-shirts, underwear, athleisure products.
If you have an interest in UMORFIL collagen fiber fabric, please feel free to contact HerMin Textile for more details about bionic fiber fabrics.
CONTACT US