Recycled Polyester Fabric
Recycled Polyester Fabric
Product Introduction
What is Recycled Polyester?
Recycled polyester, often called rPet, is a man-made fabric produced from recycled plastic bottles or virgin polyester fabrics.
To recycle and reuse polyester can through two ways: For mechanical recycling, plastic is melted to make new recycled polyester yarn. For chemical recycling, breaks down the plastic molecules and reform them into yarn. The recycled polyester yarn will be the material for producing recycled polyester fabric.
Why Recycled Polyester?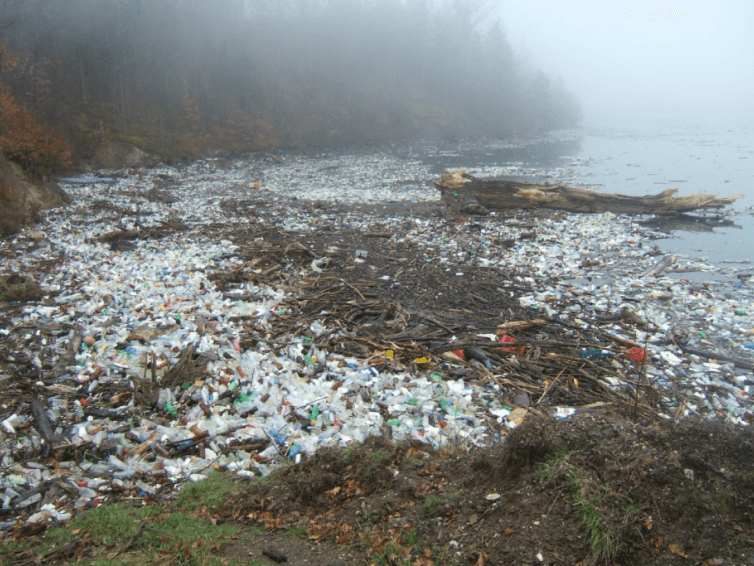 Nearly half of the world's clothing is made from polyester, however, at the end of the product's life cycle, it ends up in the landfill. What we would like to do is to eliminate the use of virgin plastic, instead use recycled polyester yarn which is made from recycled plastic bottles, clothing, and packaging. These recycled plastic yarns have a lower environmental impact compared to traditional polyester since it prevents plastics from ending up in the ocean, decrease greenhouse gas emissions from creating and processing virgin polyester, and can be continuously recycled again without quality degradation.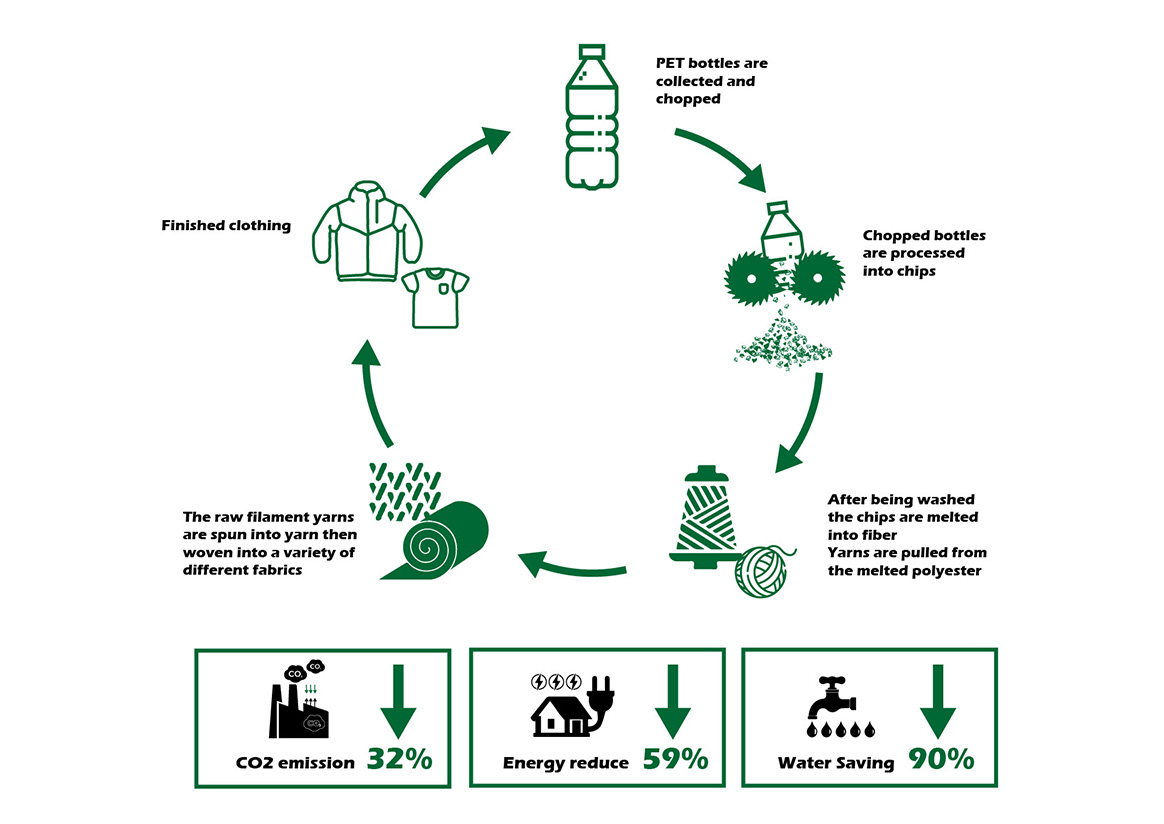 The Recycled Process from PET Bottles
Popular Products of Recycled Polyester Fabric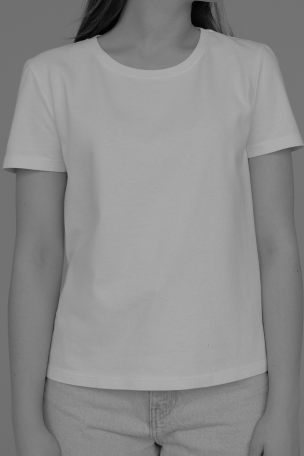 T-Shirt: Single jersey fabric and pique recycled polyester fabric, could be with/without stretch. Suitable for athleisure/yoga/workout clothing. Common functions: Antiodor, wicking.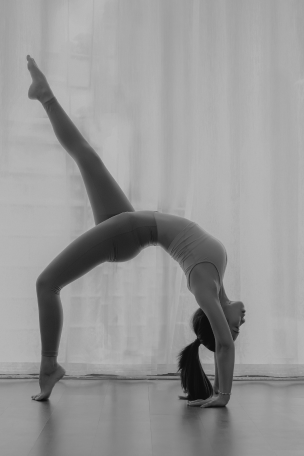 Leggings: Recycled polyester interlock fabric with high stretch and good recovery. Often added with wicking and anti-bacterial properties.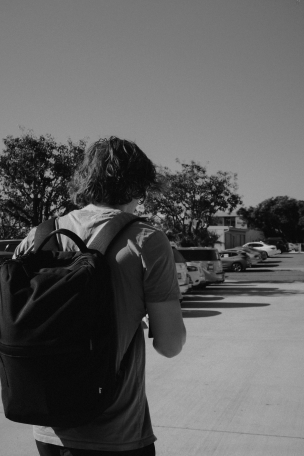 Bags: Suitable for the outdoor markets. With dope dyed yarn can have excellent lightfastness properties. Could add various coating and membranes to achieve unique performance attributes.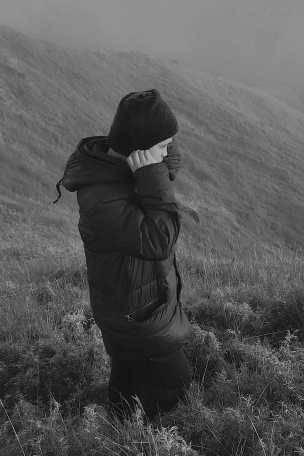 Jackets:2 layers, 3 layers, can add PET membrane, making the entire fabric recyclable. We can also apply a PFC-free water repellent agent for functional performance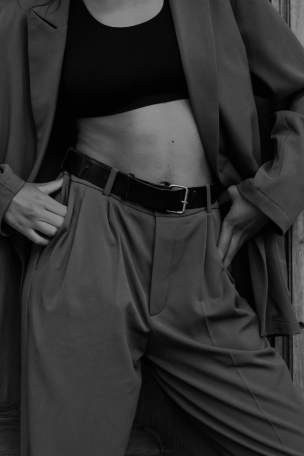 Trousers: Woven bottoms that could be woven with/without stretch. For sustainable lycra options *please click here* Common functions: PFC-free water repellent, stretch, wrinkle-free.