What are double gauze and muslin fabrics? Why are they great for babies?
What are double gauze and muslin fabrics? Why are they great for babies?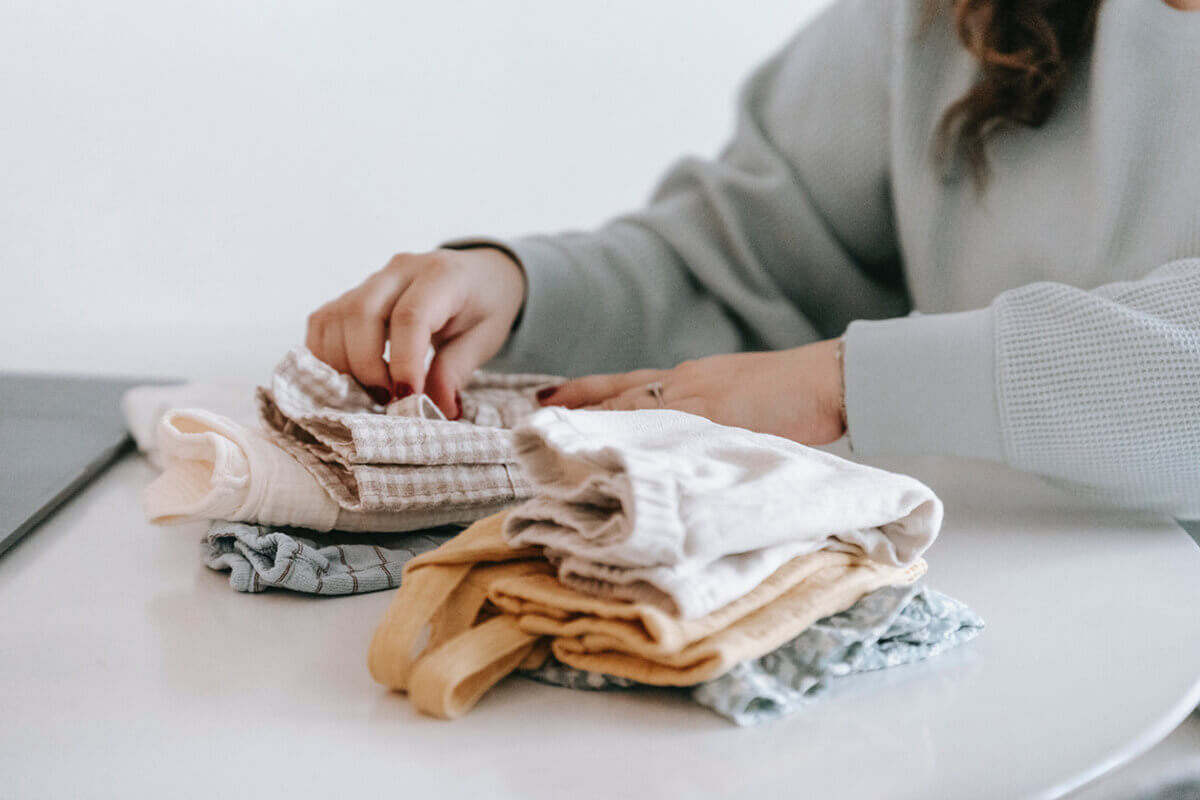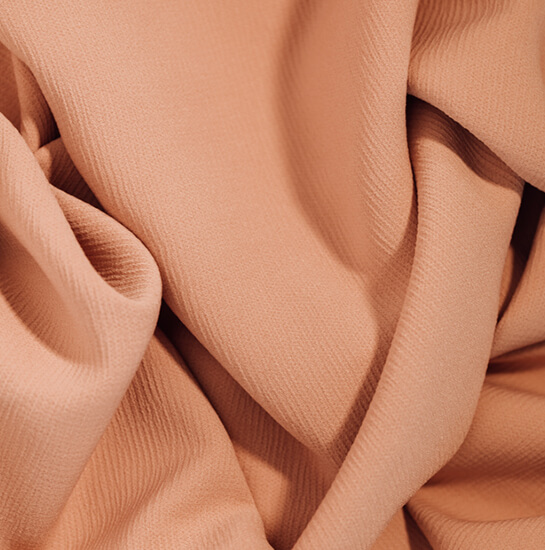 Double gauze fabric is a type of double weave fabric that is soft and airy. Through its two-layer construction, it easily lets the air pass through and absorbs moisture really well.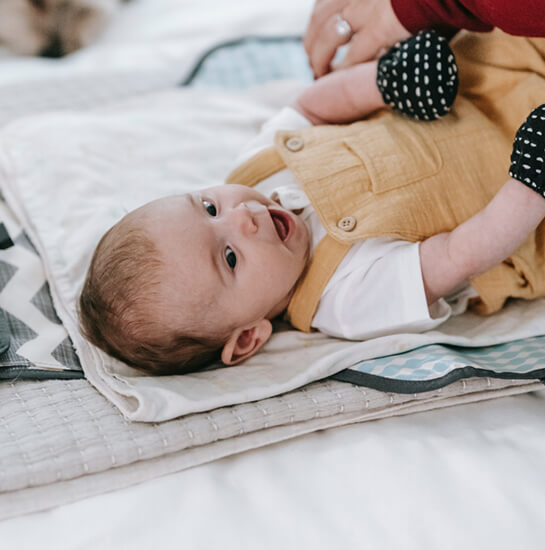 Double gauze fabrics are very often seen in baby clothing because of its soft and light texture. It can easily absorb baby's sweat and have quick drying properties. Using organic cotton and undyed will be even better for baby skin because it ensures that there are no chemical treatment added on the fabric.
What type of double gauze fabrics are there?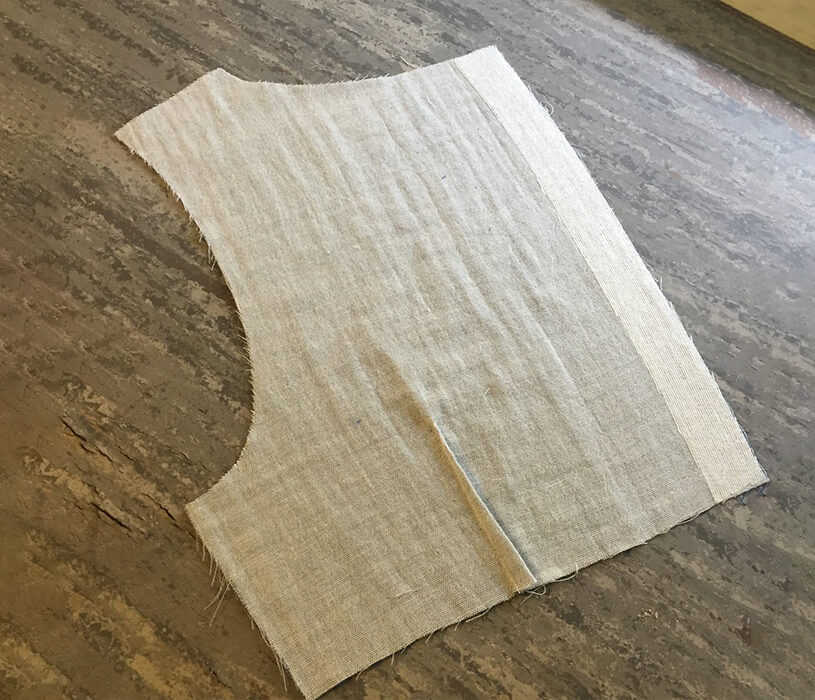 Undyed conventional/ organic cotton
For those of you that want to make clothing for babies that have sensitgive skin, undyed is the way to go. There are no chemical applied throughout the process, can ensure no harmful substances will remain on the fabric. The only downside is that the fabric will be in raw color. We also offer a more sustainable alternative which is to use organic cotton when producing our double gauze. Our company is GOTS certified, meaning we can offer organic cotton fabrics which are completely traceable from the beginning. Organic cotton means that the cotton is grown without the use of toxic or harmful pesticides, and are not genetically modified.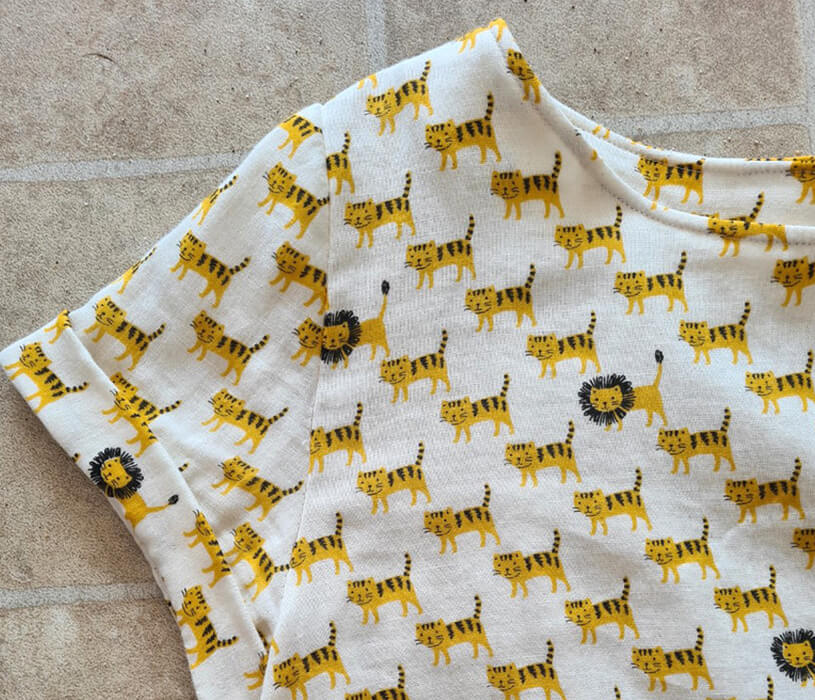 Printed Fabrics
Most of the double gauze fabrics are normally printed with cute patterns. The reason for this is because kids like their clothing or blankets to be cute. Many of our clients design their own prints and have us digitally print their artwork. Our factory is Oeko-Tex certified, so the print dyestuff are all certified to the highest standards. Depending on volume, we also offer conventional printing for more competitive price. In these circumstances, the most important thing is to come up with cute and unique patterns.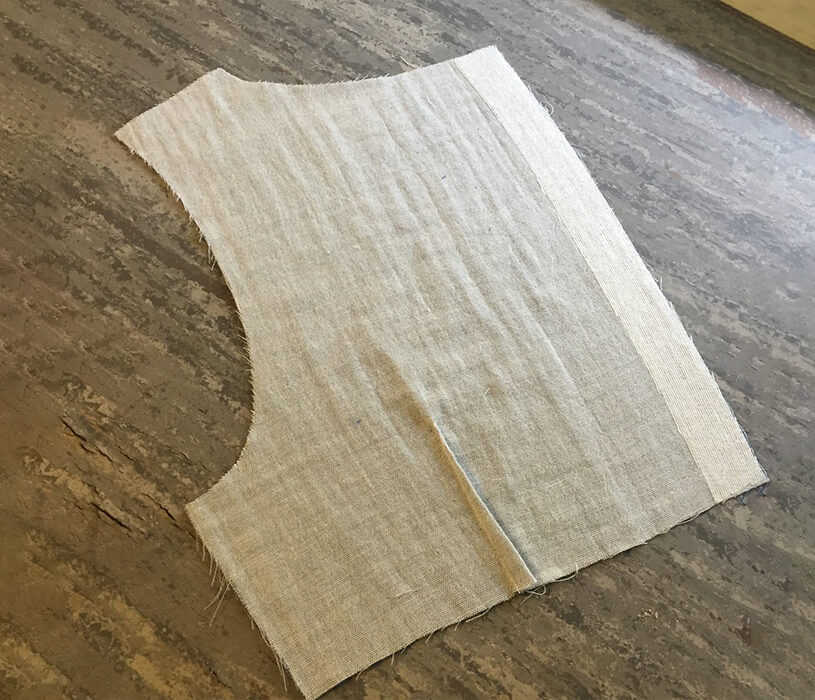 Solid Fabrics
Many of our clients also require us to dye their fabrics, because raw color sometimes get a bit boring. Most of the time our clients choose lighter colors to dye because it is more appealing to kids or infants. All our dyestuff are certified by Oeko-Tex 100, so you won't need to worry if our dyestuff have any harmful substances.
Fabrics other than double gauze.
On top of double gauze, there are also tripple, quadrouple, and more layer fabrics. The reason why they are seen less is due to the price, and also because they have less end use. We can also provide quadrouple gauze, but the thickness of this fabric is only suitable for kids blankets.
What can double gauze fabrics be used for?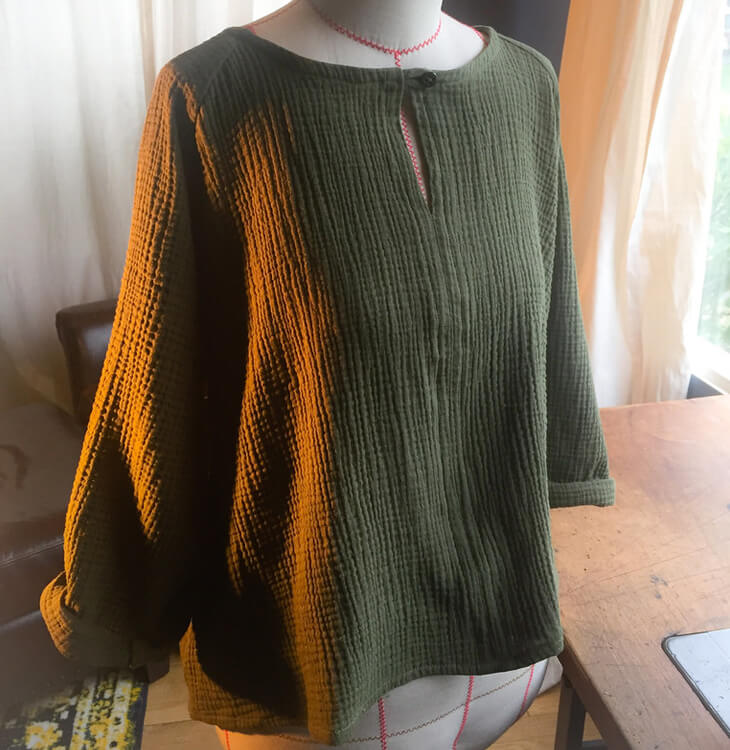 Double gauze fabrics have various of end use. Most often are used into clothing.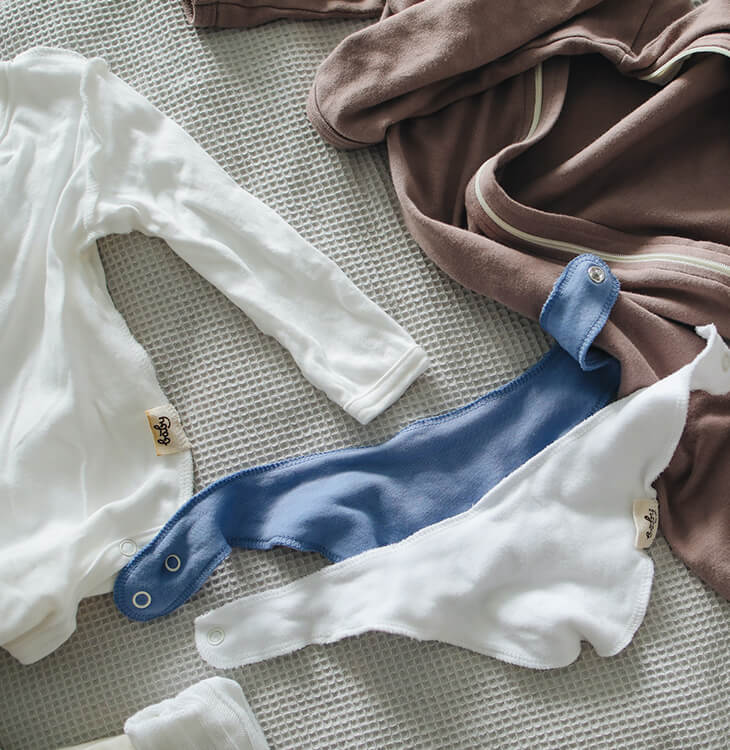 It is also often made into children accessories such as handkerchief, baby bibs, burp cloth, etc.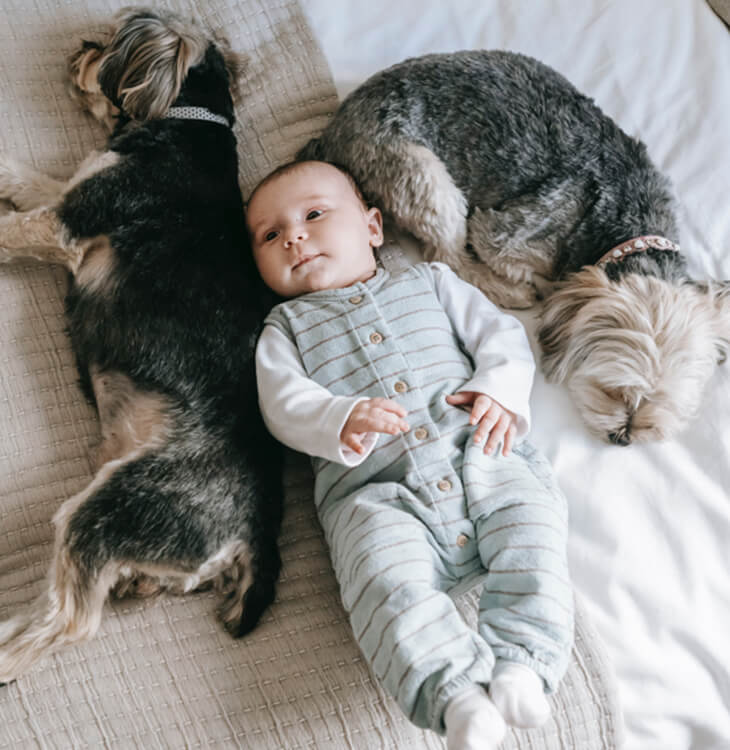 Kids beddings also often use double gauze, such as pillows, blankets, etc.
If you are looking for fabrics that have better stretchability, another alternative are knitted jersey fabrics. Due to its stretch properties, same size clothing can fit kids with different size.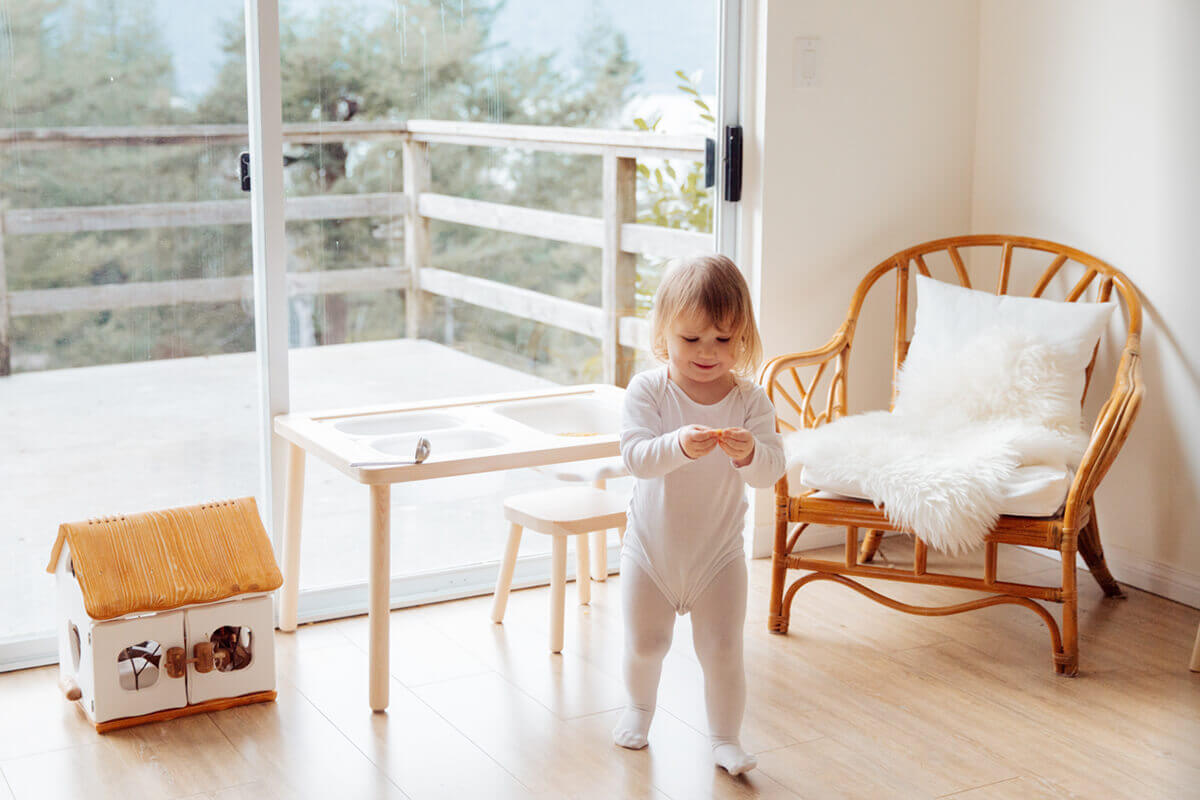 Our services in addition to offer fabrics, we can also offer finished goods. Feel free to contact us for more information if you have any questions.